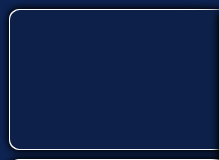 Access Hose

International

Industrial Hose & Accessories

Orders call: 1(281)458-5133

ACSJ DOUBLE JACKET FIRE HOSE

APPLICATION:

Industrial grade hose designed for use as a higher pressure layflat




mill discharge or fire hose : Water Pump & Fire Protection
TUBE:

Smooth Black Extruded SBR Blend
COVER:

White Polyester Weave Resistant to Mildew and Rot
REINFORCEMENT:

Double Jacket
    Part #             I.D.      Bowl Size      W.P. PSI       Test PSI        Burst PS          Length             Weight/lb.

ACDJ150         1 1/2"    1 13/16"           300                600                 900                  100'                  .29 lbs  

ACDJ200            2"          2 3/8"             300                600                 900                  100'                  .39 lbs

ACDJ250         2 1/2"    2 15/16"           300                600                 900                  100'                  .50 lbs

ACDJ300            3"        3 15/16"           250                600                 900                 100'                  .62 lbs

ACDJ400            4"        4 15/16"           250                600                 900                 100'                  .75 lbs

(Custom fabrication available.  Call customer service)