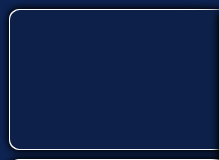 Access Hose

International

Industrial Hose & Accessories

Orders call: 1(281)458-5133

AC 303 RIGMASTER CORRUGATED FRAC HOSE

APPLICATION:  A flexible hose built to convey crude oil and oil slurry mixtures:




  Made especially for the connection of Frac Tanks
TUBE:  Black Neoprene Suitable for Oil Slurries.  Not Recommended for Refined Fuels

COVER:  Corrugated Black Neoprene w/Red or Blue Layline: "FRAC HOSE 100 PSI"

REINFORCEMENT:  High Tensile Strength Helix Wire Between Multiple Plies of Tire Cord

TEMP. RANGE:  Minus 40 deg F to 225 deg F

               Part #            I.D.        O.D.        PLIES   W.P. PSI      Bend Radius       lbs./FT              Length

          AC303600         6"        6.90"          4             100                  32"                 5.65                   100'

          AC303800         8"        8.90"          4             100                  50"                 7.15              20',25',30'

Custom Lengths with soft cuffs available from 40 inches up to 20 foot.

Special branding available upon request.

Call customer service for minimums.

(Frac couplings available for 8" size.  Call customer service.)