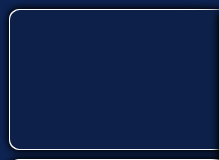 Orders call: 1(281)458-5133

PRESSURE WASHER/COMBINATION

3000 BLUE

APPLICATION :   Cleaning lines for hobby and semi-professional machines.  High flexibility for use with minerals, glycols, polyglycol oils, synthetic ester based oils, oils in water emulsion, and water.

TUBE :
  Black synthetic rubber seamless and resistant to oils

COVER : 
Blue Smooth oil, abrasion, and ozone resistant synthetic rubber with descriptive ink layline

REINFORCEMENT :  High Tensile Steel Wire Braid

TEMP. RANGE :  Minus 40 deg to 300 deg F

  Part #          I.D.          O.D.      Braids      W.P. PSI       B.P. PSI      Bend Radius     Weight/lb.         Qty.

PWB3-06     3/8"       0.594         1              3,000            10,000              5.00                 0.225             Reel

PWB3-08     1/2"       0.720         1              3,000            10,000              7.20                 0.279             Reel

Access Hose

International

Industrial Hose & Accessories